Cache is a bomb defusal (demolition) map that was introduced to Counter-Strike: Source in 2013, after having been designed and developed by Sal "Volcano" Garozzo, Shawn "FMPONE" Snelling and penE.
It's set in Chernobyl, Ukraine. Whilst the weather is sunny, the map has a very dull feel to it, probably created in large by the assortment of gray buildings and bunkers that make up its surroundings.
Cache is relatively balanced for both the Terrorists and Counter-Terrorists, leaning slightly in the favor of the CTs in high-level games.
Callouts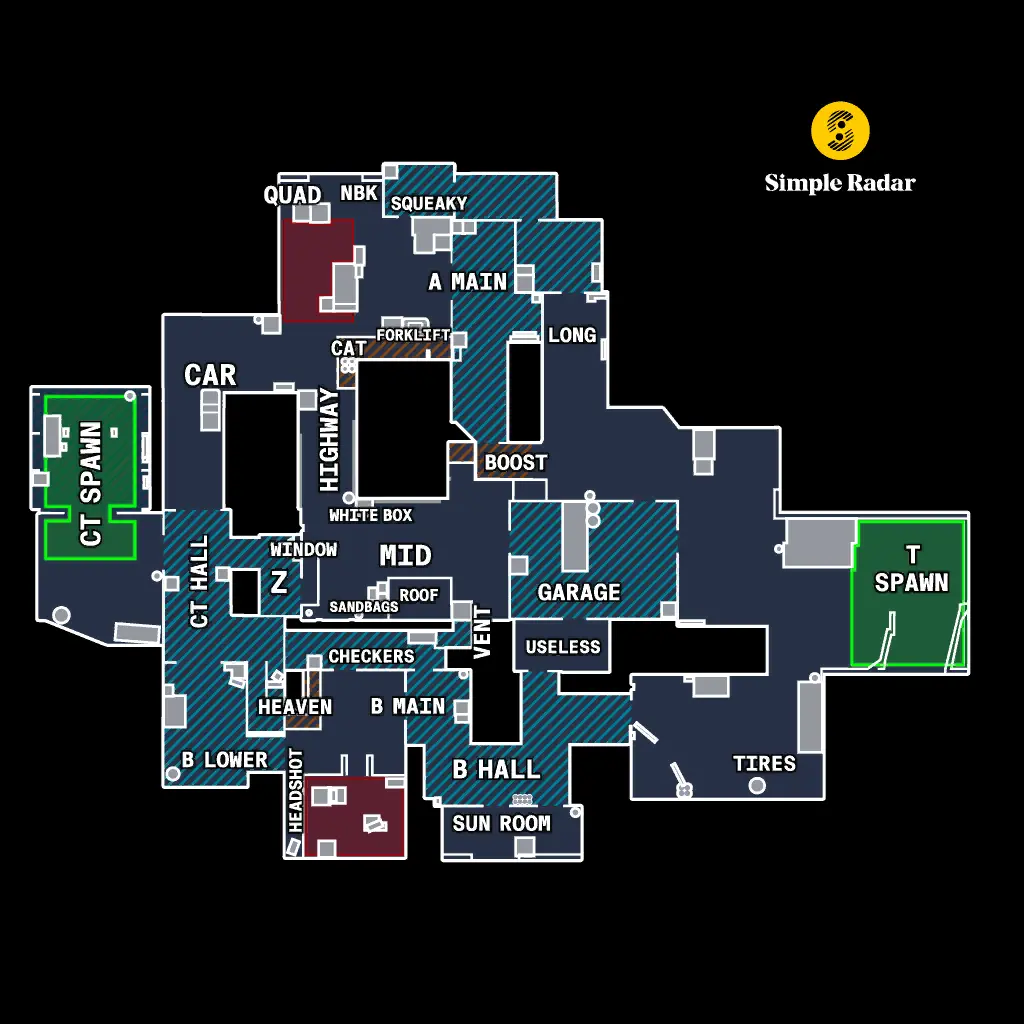 Image author: SimpleRadar